From the Office of the President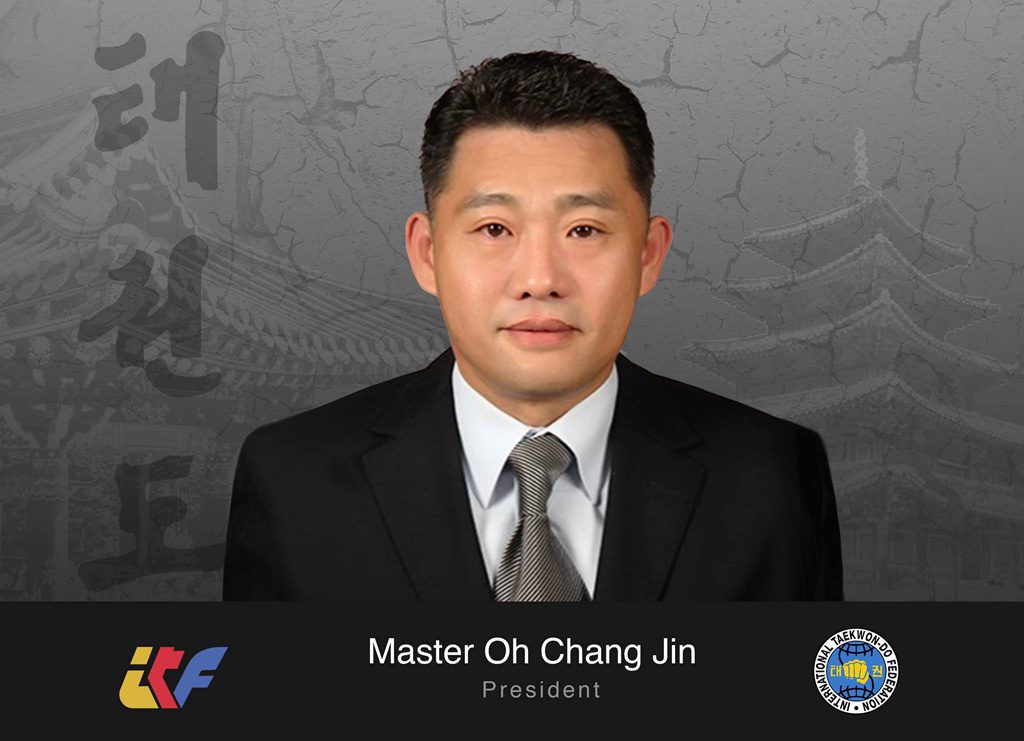 Dear Taekwon-Do Practitioners and Friends,
This month delivered us another sad passing to our Taekwon-Do community as another leading pioneer, Grand Master Kim Bok Man passed away. We know that human destiny has been set by nature, but it is always sad to lose someone close. GM Kim was a friend of ITF HQ and we had met on many occasions in Korea and abroad.
This situation makes me think about our Federation and the legacy of General Choi Hong Hi. It is our duty to protect the original art he created. It is inevitable to experience changes as the world around us has been changing at an incredible rate. However, the human body, philosophies remain the same regardless of the environmental changes. We should fight for freedom and justice. We should respect others and we should build a more peaceful world. Therefore, we should adopt ways to help our members to train and prosper, but we should preserve Gen Choi's legacy in its original form of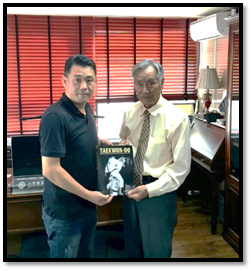 techniques.
Our changes include going digital and provide more accessible service with just a few clicks away. With the fast-developing technology, this is the way how our members can benefit from it technically, technologically, and financially.
Stay safe and healthy. Take care of Taekwon-Do!
태권 Oh Chang Jin – ITF HQ President
Passing of a Legend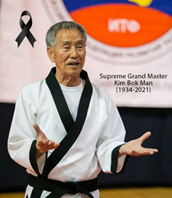 ITF HQ Korea, mourns the loss of one of the leading Taekwon-Do pioneers and closest associates of General Choi Hong Hi. Supreme Grand Master Kim Bok Man has been and continued to be one of the main developers and promoters of Taekwon-Do for his entire adult life which was long and full. He was a main contributor to the early development of Hyungs (Tul) when he worked alongside General Choi in Malaysia and travelled extensively as part of the young and dynamic demonstration teams of Taekwon-Do. Like the founder of Taekwon-Do he also wrote many books on martial arts that are considered to be the "bible" that his followers use to practice their art. He was a great friend to many of the senior members of ITF HQ and his attendance at our World event in the Netherlands in 2017 was seen as an honour by our entire body. His departure from this earthly world is a great loss, but his legacy remains through his network of great instructors and students. We offer our sincere sympathy to his family and his followers throughout the world
Revision of ITF HQ Managerial Positions

New challenges facing the management of the Federation during the pandemic have required adjustments to the way we operate and the personnel that serve. It is more important under the current circumstance that the services ITF HQ provides meets and exceeds the expectation of our members who have been struggling with teaching, improving their qualifications, or financially. Therefore, ITF HQ has been conducting a review of all managerial positions, in order to address these challenges.
We would like to invite applications from those members who feel they would be able to serve and dedicate their time, efforts, and skills to make a difference to promote and improve the art of General Choi Hong Hi.
If you have professional skills in some areas and are willing to participate in managing ITF HQ you are encouraged to apply for the role.
The job specifications for managerial positions can be found on our website https://www.itfofficial.org/administrative-functions/. The best applicants will be chosen for the jobs.
In general, the applicants must have experience and qualifications in the applied areas. They must be members of our federation, but they do not need to hold a high rank in Taekwon-Do. We are placing the emphasis on professionalism and qualification to assure we can get the job done.
Interested applicants, please contact our head office via email [korea@itfmail.org] for more details or if you have any questions. The deadline for applications ends on 15 September 2021.
We also would like to thank our two senior members for their long-term service in managerial positions in our Federation, Grand Master Rudolf Kang and Master Steve Weston, who resigned from their positions. Their input to the Federation work has been very significant and we are looking forward to using their expertise in their respective areas even as they remain, regular members of our Federation. We would like to welcome Masters Michael Thompson from the United Kingdom and Bert G v Pittius from South Africa as new members of the Council of Masters. They have a lot of experience in Taekwon-Do and the management of ITF organizations. The COM has already started interviews of candidates for different managerial positions and the successful candidates or new changes will be announced upon their conclusion.
Membership Revision and Updates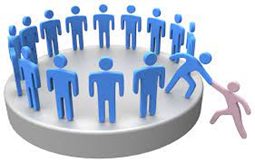 In many countries, Corona is disappearing, thanks to the large numbers of vaccinated people. Unfortunately, there are also several countries where this is not the case.
We have witnessed how Corona has led to a decrease in the number of members at various clubs. Fortunately, in some countries we also see that the number of members is now increasing very quickly. People want to exercise again, miss their sports friends, and are looking forward to training again.
We ask for your help to clean up our files. You will soon receive an excel file from us with an overview of the members you have registered with ITF HQ. We request that you go through the file and shade all members who can be unsubscribed in red and add new members to the file and shade yellow.
We will then update our file and send you a new overview.
If other details need be changed, such as e-mail addresses or telephone numbers, feel free to update that.
We also see more and more colored belt students apply
for membership because they also want to belong somewhere. Feel free to include them too.
Thank you for your help. GM Peter Sanders
Master Fitzgibbon Conducts Seminar for Will Power Taekwon-Do Academy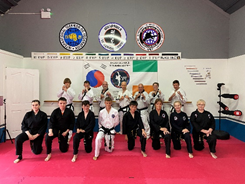 On August 8th, Will Power Martial Arts Academy was honored to have Sahyun Shane Fitzgibbon of Connacht Taekwon-Do instruct a Black Belt Patterns Seminar at their Dojang in County Limerick, Ireland. Joined by other Instructors and students from other Taekwondo Alliance schools, the seminar kicked off with high spirits, a tough warm up and mobility stretching. Sahyun Fitzgibbon spoke about the 9 Training Secrets of Taekwon-Do, particularly the "Theory of Power" and how to incorporate them into your movements to improve and ensure your patterns are being performed most effectively and that the students have a better understanding of the movement's purpose. The five different motions which are used in the patterns were shown, and explained thoroughly (normal, fast, slow, connecting and continuous motion). After practicing samples of techniques in the different motions, it was then time for the patterns.

Sahyun Fitzgibbon's method of teaching the patterns is most effective, with the knowledge and precise execution of each movement. The fit-for-purpose application that he promotes, gives students a realistic view and better understanding of each technique. The seminar was completed by finishing off with 3 step sparring.

The 3-hour seminar was a great learning experience for everyone who attended. Many thanks to Sahyun Fitzgibbon for all his help and willingness to share his knowledge.

Report provided by Will Power Martial Arts Academy
Master Fitzgibbon is available for both in-person and online seminars. He
can be contacted at info@connacht-taekwondo.ie
Student Fundraising Seminar Success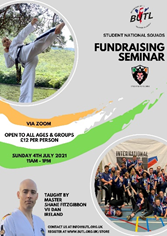 On Sunday July 4th 2021, the British University Taekwon-Do League (BUTL) hosted a very special fundraising seminar with Master Shane Fitzgibbon of ITF HQ Ireland. The event was arranged to fundraise for and support University students who have been heavily affected by the pandemic across the United Kingdom and Ireland. With all University clubs and teams unable to train for up to 18 months, this seminar was a great way to raise money for when they are allowed resume.
Master Fitzgibbon gave an incredible 2+ hour seminar via Zoom. His enthusiasm, efforts and delivery were inspirational, and he ensured everyone in attendance felt like they were back in the Do Jang. Master Fitzgibbon made the session as inclusive and open as possible for all attendees. Many students came from different organizations or styles and this was welcomed and really appreciated by all. It was obvious that so much thought and effort went into the session. Master Fitzgibbon ran everyone through an array of segments including competition and sparring techniques, fundamentals, fitness and dynamic stretching. The event was a highlight of all the lockdowns, and it was an honor for BUTL to host Master Fitzgibbon and his team. The students were blown away by Master Fitzgibbon's kindness as he refused to take any payment for the event, wanting all the funds to go to the student community, demonstrating how much of an inspiring and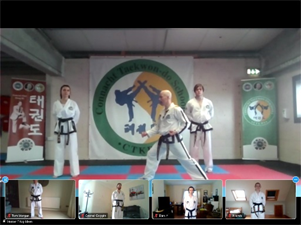 legendary master he is.
Some student comments from the event:
"I had a fantastic time today at the seminar, it was brilliant and for a few hours I forgot I was training online. Such an interactive session."
"Master Fitzgibbon is fantastic, we trained hard, we laughed and we covered so much content, thank you!"
"I loved it! The amount of elements we covered and using our tiny bedrooms was amazing, it gave me so much confidence for training at home."
BUTL would like to thank Master Fitzgibbon and his students for a fantastic seminar and also for his incredible generosity and kindness. They hope in the future a physical in person session can take place for the students.
Article written by BUTL Marketing Team. Master Fitzgibbon is available for both in-person and online seminars. He can be contacted at info@connacht-taekwondo.ie
Online Korean Martial Arts International Charity Invitation Tournament
Rotaract Club of PHAB Hong Kong Online Korean Martial Arts International Charity Invitation Tournament, organized by Rotaract Club of PHAB Hong Kong, would be held on 17October 2021.
Which is grateful to be fully supported by the Rotary Club of Ability Hong Kong and International Sam-IL Black Belt Alliance.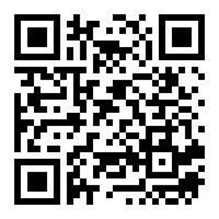 We are now looking for elites from all over the world to join our tournament. To take part in the competition, an online form: https://forms.gle/UscSUiK9gciH4pM58 should be filled in by 22 September 2021.
We look forward to seeing participate in our online tournament, regardless if you are a youngster or adult, only if you are proficient at or interested in Taekwondo.
[Ka Fai FAN – 2021-2022 President of Rotaract Club of PHAB Hong Kong]
ITF HQ Ring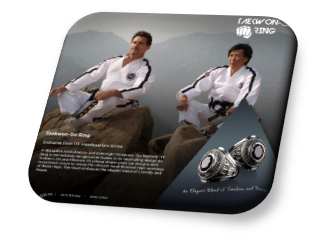 Rings have been used throughout history and seem to be a universally understood symbol that carries respect, high esteem, whether that be wealth or power in spite of what the particular symbol or meaning might be. Rings have more symbolism in some cultures than others. Some cultures may have certain classes of people who wear rings while others do not. Another use of rings is to signify the fact that one belongs to a certain group or fraternity. In order to honor the founder of Taekwon-Do, General Choi Hong Hi, ITF HQ Korea has introduced rings analogous to the one worn by the founder, as an optional part of the ITF Dan certification system. Four individually designed ring types will be available for ITF practitioners, Instructors, Masters and Grandmasters (I – IX Dan) who are ITF HQ Korea members or mentors. Rings are also available for non-ITF HQ members. The recent "Ring" promotion has resulted in a number of applications and since the rings are hand made by a small merchant, the waiting time may even be a month. Therefore, we ask that you please be patient and we will update every single applicant with a time frame for production and delivery. For those who would like to order an ITF HQ ring please do it online following the link: https://www.itfofficial.org/ring-form/. The price is $250 USD for ITF HQ members + postage and $350 USD + postage for non-members.
Job Opportunity in Korea after COVID-19 Recovery – Expression of Interest.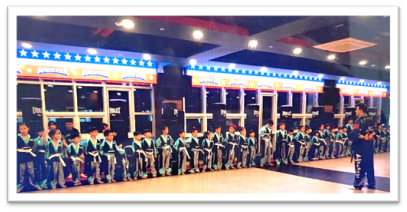 Teaching Taekwon-Do in English in South Korea.
The International Taekwon-Do Federation Headquarters in Korea is looking for young, energetic and experienced Taekwon-Do instructors (males or females), who are native English speakers and would like to come to Korea and test their teaching skills utilizing a Taekwon-Do curriculum and a specially designed English language program. The essential criteria are:
1: Being a native English speaker
2: A minimum 1 Dan in Taekwon-Do ITF
3: Experience in conducting classes for children and teenagers. For more information, please contact via email: korea@itfmail.org. The position(s) will be available as soon as the government regulation allow group activities to be conducted and COVID-19 restrictions eased.
Get Yourself and Your Members in Print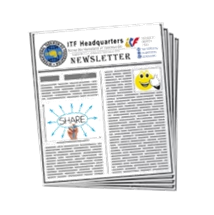 If you're an ITF HQ member and have news, updates or events you'd like to have published in our newsletter please send us a brief (1 paragraph) submission with photos to korea@itfmail.org. Please note your club news should stay within your club but anything else, we'd love to share with the Taekwon-Do community. You've worked hard to build your club and your students. Let ITF HQ help recognize your outstanding accomplishments along with your members.