The International Taekwon-Do Federation is an international Taekwon-Do Body that provides services for Taekwon-Do practitioners including membership, accreditation training and information. We provide you with the latest Taekwon-Do news straight from the Homeland of Taekwon-Do.
One Spirit, One Force, One ITF in the Homeland of Taekwon-Do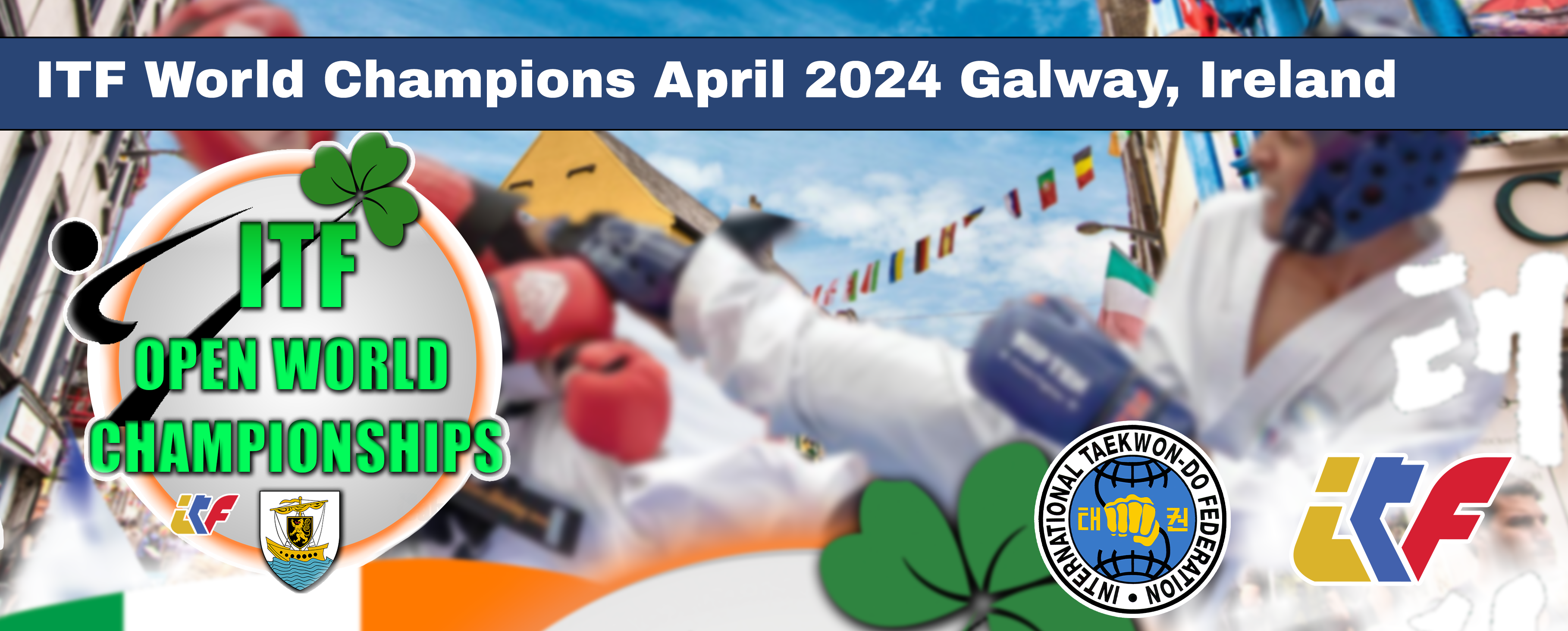 Céad Míle Fáilte go hÉirinn (One Hundred thousand welomes to Ireland). We are delighted to announce the upcoming ITFHQ-Korea Open World Taekwon-Do Championships, April 4th-7th 2024, set to be held in the breath-taking city of Galway, Ireland. Prepare yourself for a spell-binding display of Taekwon-Do prowess and a truly unforgettable experience in one of the most charming and vibrant destinations in the world.
Known as the "Cultural Heart of Ireland," Galway offers a remarkable blend of history, art, music, and natural beauty. As you step foot in this stunning city, you'll be greeted by friendly locals and an atmosphere that resonates with warmth and hospitality. From the lively streets filled with traditional pubs, street performers, and bustling markets to the awe-inspiring landscapes along the Wild Atlantic Way, Galway is an ideal backdrop for the World Taekwon-Do Championships.
The World Championships represent the pinnacle of martial arts excellence, bringing together athletes from all corners of the globe. This prestigious event showcases the skill, discipline, and determination of practitioners in various age divisions and weight classes. Spectators can witness awe-inspiring demonstrations of technique, lightning-fast kicks, and the embodiment of the Taekwon-Do spirit.
Join ITF HQ NOW
Join as an Individual or Group all the information you need on the links below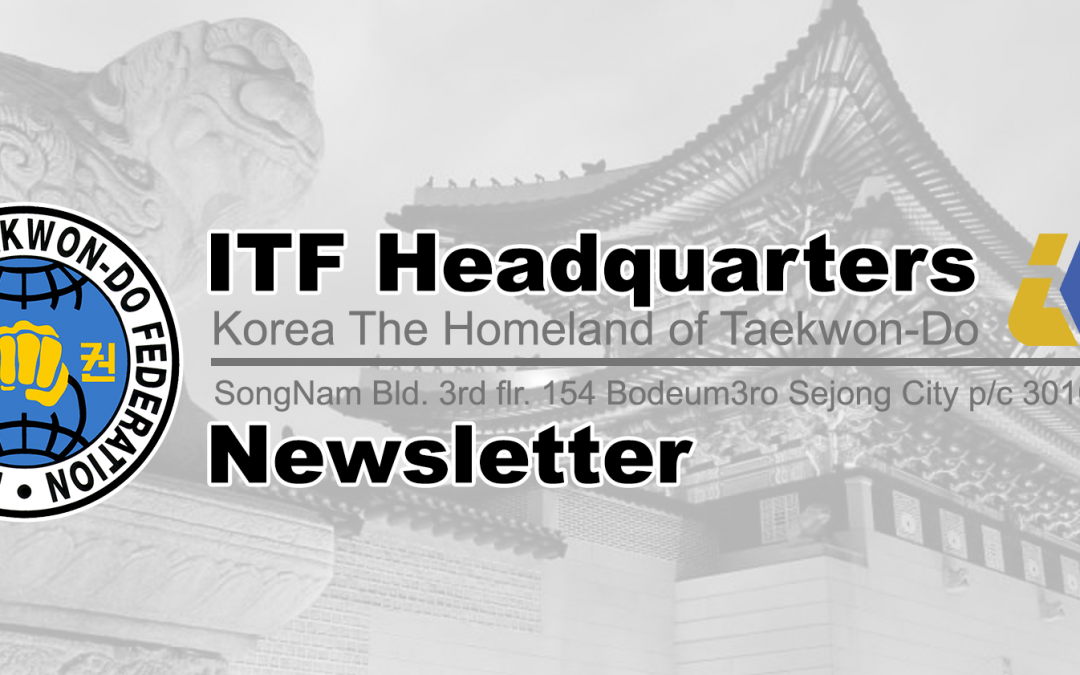 Dear Taekwon-Do Practioners and Friends,
Happy Summer Holidays to all Taekwon-Do brothers and sister who are able to take a quick break from teaching and are able to relax and charge the batteries before the new season starts.
read more
Questions?  Call us and we will help you!
International Taekwon-Do Federation
Centre of Excellence (training Center),
Sejong City
Saeromjungang-ro 34
CRE'SMAS B/D 622 ho
Republic of Korea 30127
Tel: +82-70-4024-9555 Fax: +82-70-4024-9555
email : korea@itfmail.org