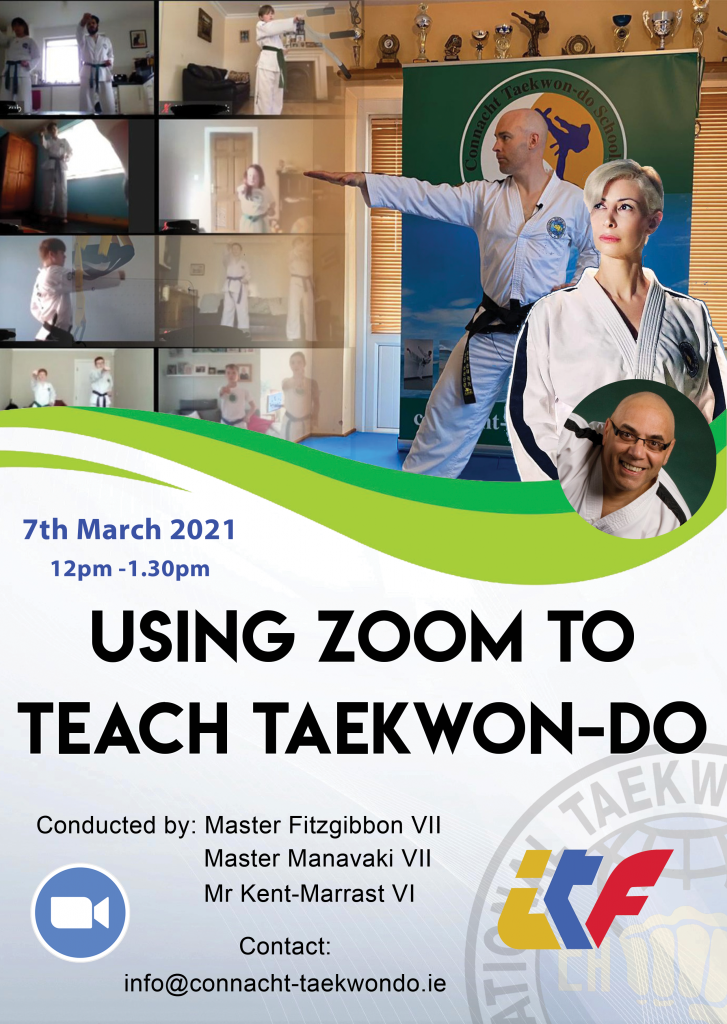 ITFHQ Korea are delighted to announce a one-time Zoom Seminar on how to teach your classes using Zoom. It will take place at 12pm GMT on Sunday, March 7th.
Whether you have some experience, already, or whether it is your first foray into online teaching, this Seminar will have something to offer every instructor.
It will be taught be Sahyun Fitzgibbon, assisted by Sahyun Natasa Manavaki and Sabum Peter Kent-Marrast. The Seminar will be starting with creating your account, first classes, and go as advanced as using multiple cameras to provide different teaching angles. It really can be as simple or as advanced as you want it to be. Why should you teach your classes online? Some reasons
The longer your students go without training, the more difficult it will be for them to resume in-person.
Class sizes are not an issue on Zoom. You can have as many as 100 students in a class (Zoom Pro).
When in-person classes resume, continuing your Zoom classes means students get extra training.
If a student is running late, or just can't make class, they can catch up with the class recording.
You can reach students that, geographically, wouldn't able to learn from you in-person.
ITFHQ Korea always aim to bring the best Taekwon-Do training and service to its members. This Seminar is not to be missed. Spaces are limited, so make sure to register ASAP. Once again, it will take place on at 12pm GMT on Sunday, March 7th. It is free to ITFHQ members. Non-members are welcome to attend for a €20 fee, to be paid using this link:
Also, the application of this Seminar is not limited to Taekwon-Do. The tips will be applicable to any martial art or sport activity. Anyone wishing to attend should register using this link:
https://us02web.zoom.us/meeting/register/tZckcOmhrT8jH9Wnd9fE-bFoGFV5LX_mOTAs
After registering, you will receive a confirmation email containing information about joining the meeting.