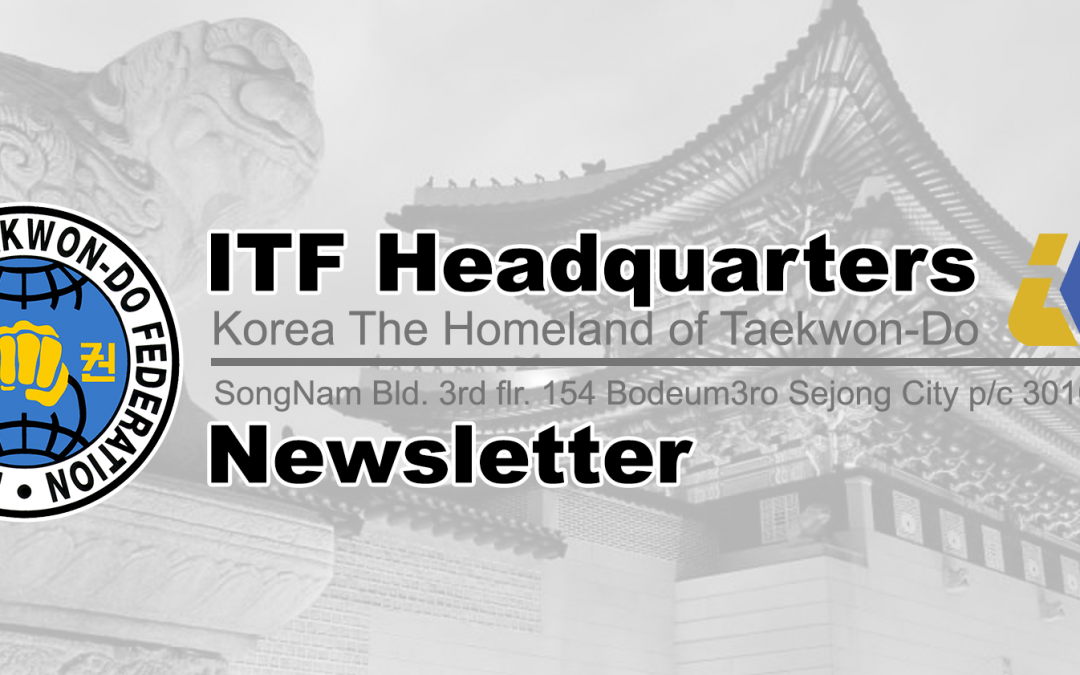 ITF HQ November 2021 Newsletter available in English & Spanish.
Dear Taekwon-Do Practitioners and Friends,
This month we paid respect to the founder of Taekwon-Do, General Choi Hong Hi, on the occasion of his 103rd birthday. Anniversaries such as these always initiate reflections about the art that the General created, and where we are now as its practitioners. Has his dream been fulfilled by his disciples?