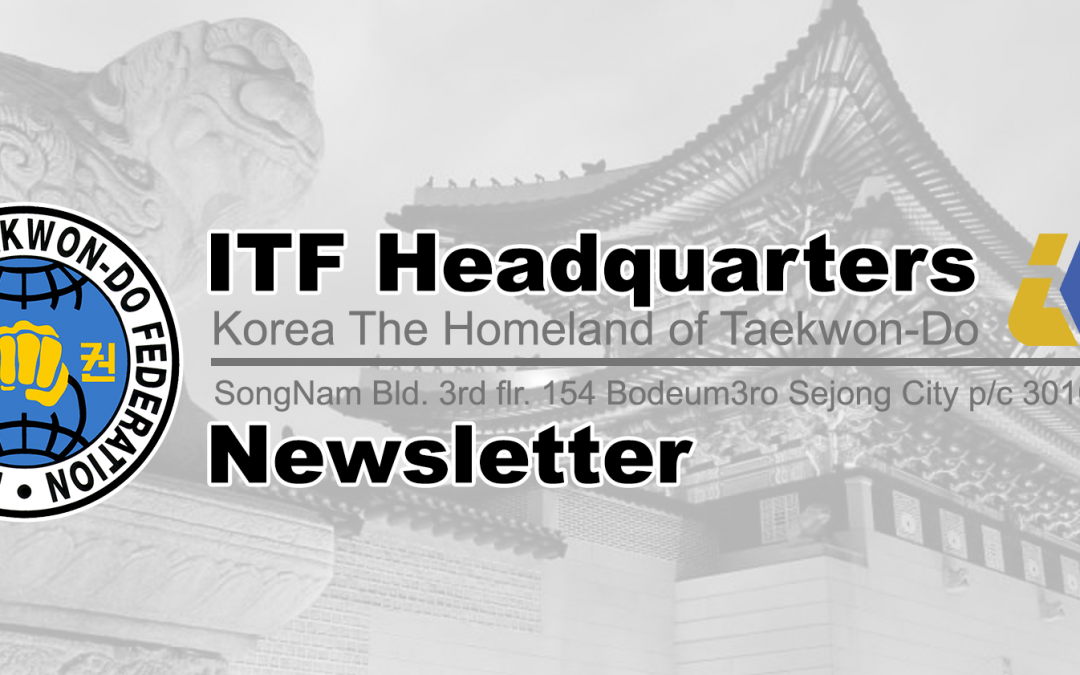 ITF HQ Newsletter March 2022, available in English and Spanish
Dear Taekwon-Do Practitioners and Friends,
Everyone has been deeply disturbed by the Russian military invasion of Ukraine that has affected the lives of millions of people on both sides of the conflict.
The International Taekwon-Do Federation HQ strongly condemns this act of aggression against Ukraine and stands firmly with all who suffer because of war. We call for an immediate halt to the hostilities, and appeal to both sides to come to a peaceful and humane resolution through negotiations.