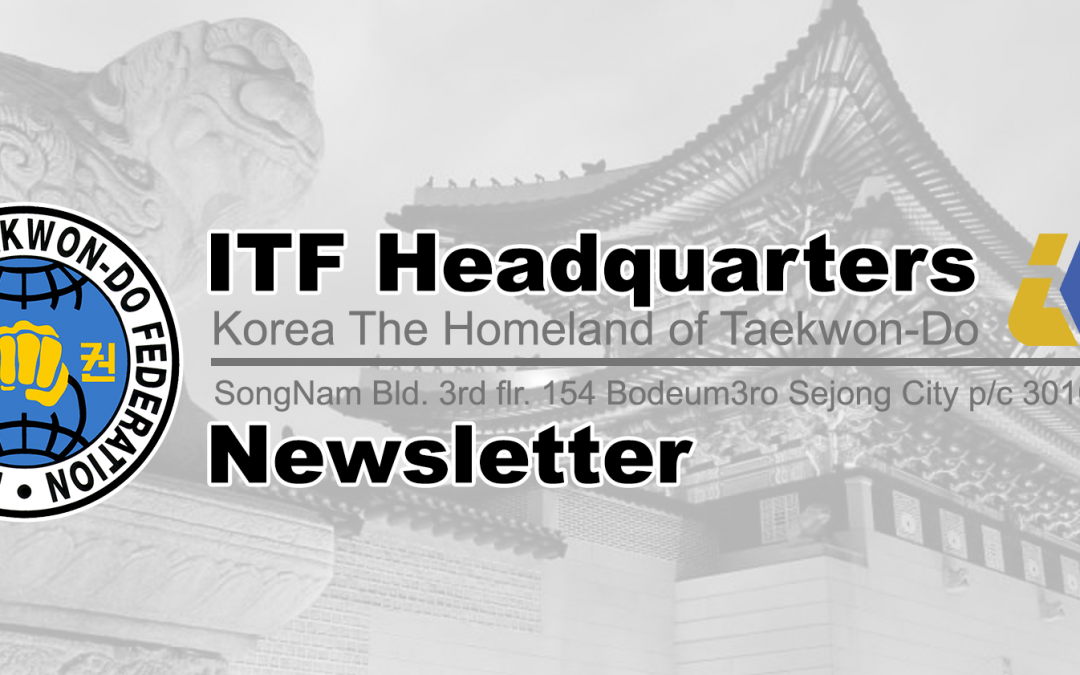 Available in English and Spanish.
Dear Taekwon-Do Practitioners and Friends,     
As the end of 2021 approaches, I would like to reflect briefly on the challenges that Taekwon-Do has faced in the year that has passed. Obviously, the Covid-19 pandemic which has spread throughout the entire world like wild fire has affected everybody immensely, including Taekwon-Do families. Many have lost students, businesses, all this in spite of trying to survive on their own and serve students via online classes and tests.